She was born with an incredibly rare birth defect; which allows her to go savage without the Nighthowler serum.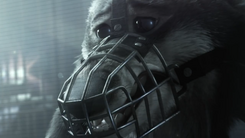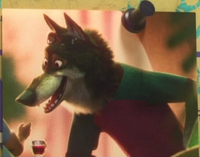 Ms. Miryr Lynedè Wilde-Greyback was born in on January 21st, 1900 in Nocturnal Ranges, Zootopia to Renter Greyback, aged 21 ,and Louisa Wilde, aged 22. She is the 1st cousin twice removed of Nick. Her last name is hyphanated (-) as her parents split shortly after her birth. Miryr Lynedè Wilde-Greyback married Jameson Laykon Amon in Nassau, New York, on April 5, 1921. They had 2 children together. She then divorced Jameson after 8 years of marriage on July 4, 1929 in Harrisburg. 4 years later, she married Arcadio Ruud; and they stayed together until his death in May of 2001. They had 12 children together between 1941 and 1950. She currently resides a peaceful life on the boarder of Tundratown and the Meadowlands, and enjoys hunting, Koslov's borscht, visiting here cubs and grandcubs at the ZPD and around the city, and skiing.

She was born with an incredibly rare birth defect; which allows her to go savage without the Nighthowler serum. Another notable quote: *to ZNN* "This third Night Howler outbreak...[it] has been the most devastating on my family. I was effected by all of them, but never have my children been effected."
First Job, and first Marriage: When she arrived in Zootopia from the back from her tenure Underworld, she met a charming wolf-fox hybrid named James Laykon Amon. They later married in June of 1921 .In June of 1925 at the age of 25, she started her first job at Flora & Fauna and worked there until she was fired in 1932 due to the Great Depression. There, she learned that Wolfsbane, a plant that looked strikingly familiar to Night howlers, had the opposite effect on her if applied in the same way; allowing her to keep her mind whilst going savage every month.

After the Depression, WWII: In July of 1939, she tried to find a job at the ZPD. Initially, they turned her down due to her going savage every month; but the police chief at the time kept her file. Finally, in December of 1940, they accepted her application and she started off as a meter maid, like Judy Hopps would do 76 years later. However, she quickly climbed through the ranks, and by 1943, she was involved in the Espionage Sector of the ZPD (abolished after the Cold War) and was stationed in Brandenburg, an hour and half's drive from Berlin. She snuck back to the US in March of 1944 because: "This is like some torture chambers back down in the Underworld. Explosions, literally deafening sounds, fire, ruble, shards of glass, and wire everywhere. It's terrible."
1950's to 2001: