Hello everybody, and welcome to my userpage! I am an admin on the wiki as of January 22nd 2016, and I hope to help a great deal. I like to do art, which includes digital, paper, canvas, and designing. I'm also a hardcore fan of Pokemon, as I own a game from every region and remake except for the Sinnoh region. I'm also a big fan of other media such as Gravity Falls, the now ended Young Justice, and Ben 10. I am also addicted to reading DC comic books, and I like Marvel media.

My Icon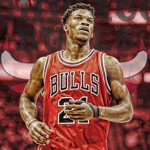 The above is my icon. It is Dick Grayson, aka Nightwing, who was formerly known as the first Robin, and is my favorite hero in the DC Comics Universe.
My Favorite Disney Movie
Big Hero 6 is my favorite Disney movie. I love all the characters and it's just great in general to me. I dunno, just thought I should say that. I guess that's all I really need to put on here. Sayonara!
Community content is available under
CC-BY-SA
unless otherwise noted.