Hello, my fellow Zootopians! Prepare to get Z.A.P.ped! It's time for this week's edition of the Zootopia Appreciation Post, or Z.A.P. for short. Every Saturday, I'm gonna be posting a different Zootopia-related topic that we can all discuss.
For today's topic, I would like to talk about the Zootopia Original Motion Picture Soundtrack.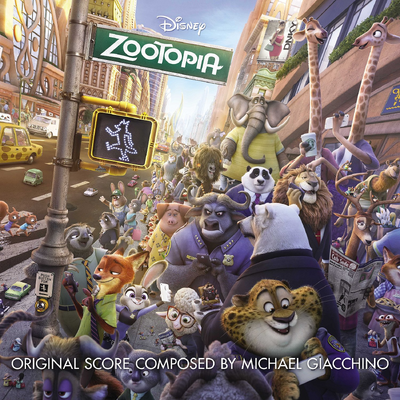 One of the most important things in a movie is the musical score. It can evoke emotions, bring realism to the environment, and help immerse you into the story. Shakira, Michael Giacchino, and everyone at Disney have done just that with Zootopia.
The following is a list of tracks from the Zootopia Original Motion Picture Soundtrack:

Some score titles are references to pop culture and various phrases:
Grey's uh-Mad at Me - Grey's Anatomy (TV show)
Ticket to Write - Ticket to Ride (song)
Hopps Goes (After) the Weasel - Pop Goes the Weasel (song)
Work Slowly and Carry a Big Shtick - "Walk softly and carry a big stick." - (proverb; Theodore Roosevelt)
Case of the Manchas - "Case of the munchies." (phrase) I can't believe they got away with this phrase. 😆
In the Nick of Time - (phrase, used Nick's name)
Ewe Fell for It - "You fell for it." (phrase)
I have listened to the soundtrack many times and I get blown away every time! The people at Disney should feel very proud of themselves. I just hope that they can do just as good, if not, better in a potential sequel.
So, what do you guys think? Sound off in the comments below!
Community content is available under
CC-BY-SA
unless otherwise noted.